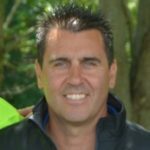 Craig Rowsell
Club President
Been a club member for 5 years, 2nd VP for 3 of them.  Currently play on competitive B team, and have been enjoying tennis for 20 years.  Love club interactions and watching everyone have a FUN time
Brian Hurd
Club Professional
With over 20 years of playing experience, including 15 years as a certified Tennis Pro, Brian brings a wealth of knowledge and enthusiasm to the sport. He is a Certified Coach Club Level II, and has a team of dynamic, energetic instructors.  Brian's passionate and innovative teaching methods are designed to meet the needs of all players at all levels of play.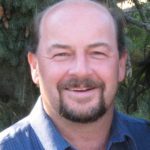 Richard Lepka
Vice President (First)
DTC member of 15 years, helping as VP for the past 8, and Captain of our competitive A team.  Played some junior tennis and returned to the courts after a 15 year absence, and enjoying it immensely!  All year sports enthusiast including hockey, skiing, and golf.  Also, you can come talk to me about travel, world music, food and drinks!  Folks, it's about learning for all ages, fun competition, sportsmanship, friends and did I say… FUN!!
Karl Wald
Vice President (Second)
It all started in the back seat of a Volkswagen in 1957,  I would bet it was February.  I began
 playing tennis while on vacation around 2000 and then joined a different tennis club for a couple of years.  I then joined Dunmoore. and started volunteering by helping out any way I could.  
I was elected as President in 2007 and worked with a great group of people who all had the same vision - to make Dunmoore Tennis Club a friendly and enjoyable place to be a part of!
Anna Wald
Treasurer
When I joined the club back in 2002 everyone was very welcoming and it quickly became a big part of my recreation time.  A few years later I volunteered to take over the Treasurer position and as the Thursday night house league co-ordinator.  Along with the Treasurer position, I currently run the Tuesday night House League plus play on the B team. See you on the courts.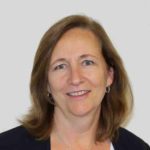 Debbie Woods
Secretary
I started tennis when I moved to Pickering, 27 years ago, so I should be a lot better player than I am. The main thing I like about tennis and Dunmoore tennis club are the people.  A great bunch of people who make tennis fun, no matter what your level.  I enjoy being a part of this great club and executive group.
Judy Schneider
Memberships
I discovered this great sport in my teen years and can't give it up!  When I moved to Pickering, I searched for a club that I could call my second home and I found it in Dunmoore.  That was in 1993 when I happened upon the Pickering Rec Centre to meet the then volunteer Executive team at registration time.  Fast forward to 2001, to give back to the community and to help others enjoy the game, I became the Membership Director.  I've met a lot of wonderful people while playing on the competitive C team, various house leagues, tournaments and social events.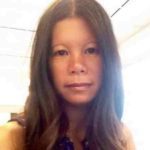 Jenny Onken
Social Coordinator
Stumbled upon DTC in 2010 while out on a walk around the neighbourhood. Been a member for 7 yrs, and along with all the friendly members at DTC have been addicted to tennis ever since.  Now proudly serving DTC members as Social Coordinator.
Michael AuCoin
Webmaster
Club member for 5 years or so.  Enjoy the game and have played on our Mens C team for a couple years.  I've played tennis mostly during the summer seasons for the last 7 years or so.   The DTC family is very friendly, making the play and socializing even more fun!
Pleased to have recently assumed the role as the club webmaster, working with a designer get a new look and feel to the website.  This plays well into my recent hobby as an amateur (hack) photographer.  I enjoy playing racquetball during the winter seasons.